Innovative equipment, approaches put Dr Gazala Habib's air pollution research into top gear
Her work pinpoints the sources of aerosols and their role in driving regional climate change in India, besides equipping the Ministry of Environment with the right knowledge regarding policymaking
| Posted on  August 28, 2023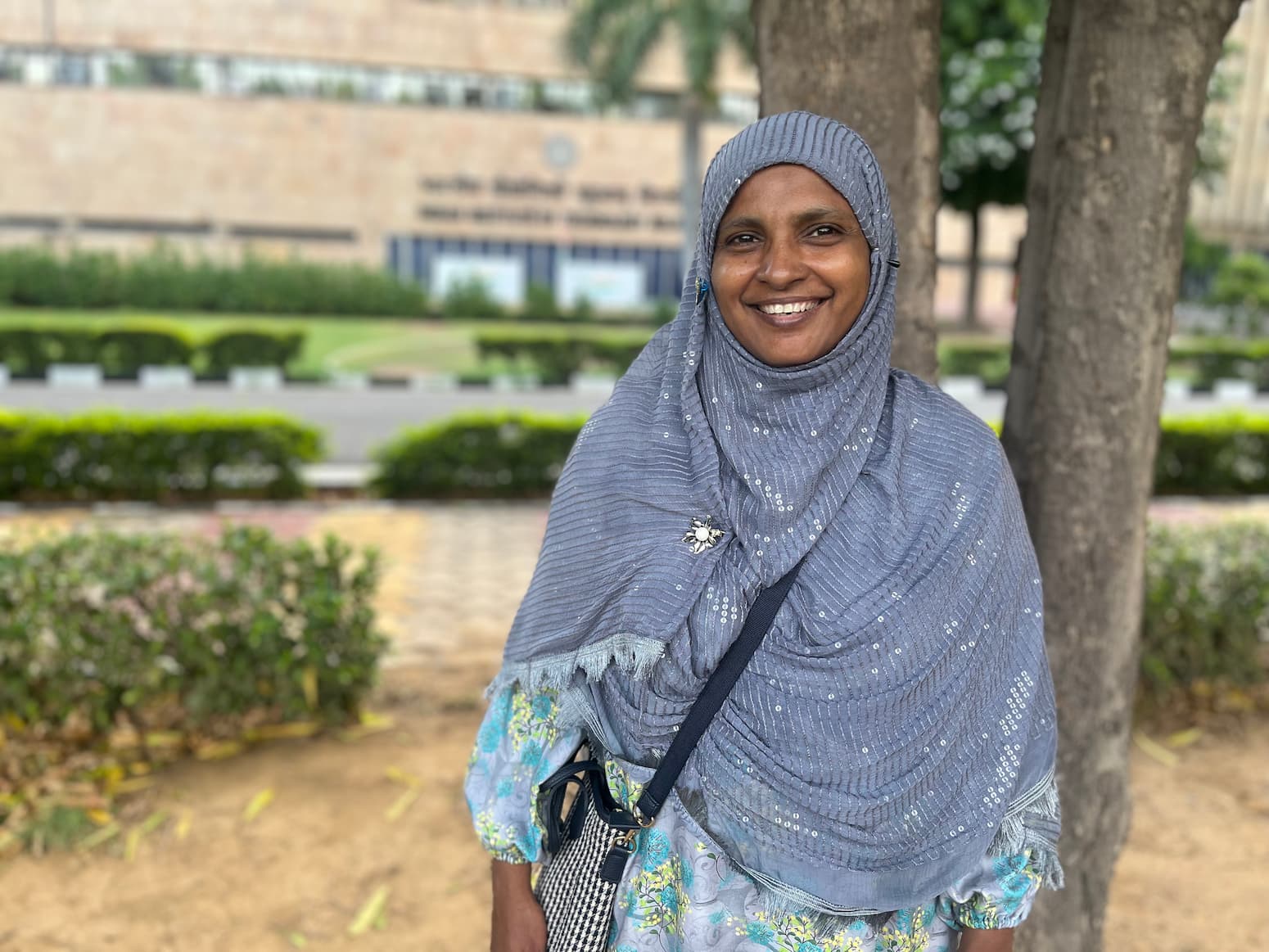 Dr Gazala Habib never imagined she would be a scientist one day. She recalls entertaining the idea of becoming one while watching the 1969 Bollywood spy thriller Yakeen at her home in Raipur, Chhattisgarh, but the moment was short-lived. 
In the movie, Dharmendra plays a swashbuckling scientist who battles everything from enemy agents to his own doppelganger as part of a secret mission to save the country. "As much as I wanted to be like him, I also knew that it was out of the question. I came from a small town and a very conservative background, and had not heard of any woman scientist growing up," says Dr Habib, now 49. 
Eventually, Dr Habib did get to live her childhood dream. A professor at the Department of Civil Engineering of the Indian Institute of Technology Delhi (IIT Delhi), her work focuses on measuring air pollutants, particularly aerosols, in ambient air using innovative equipment and approaches.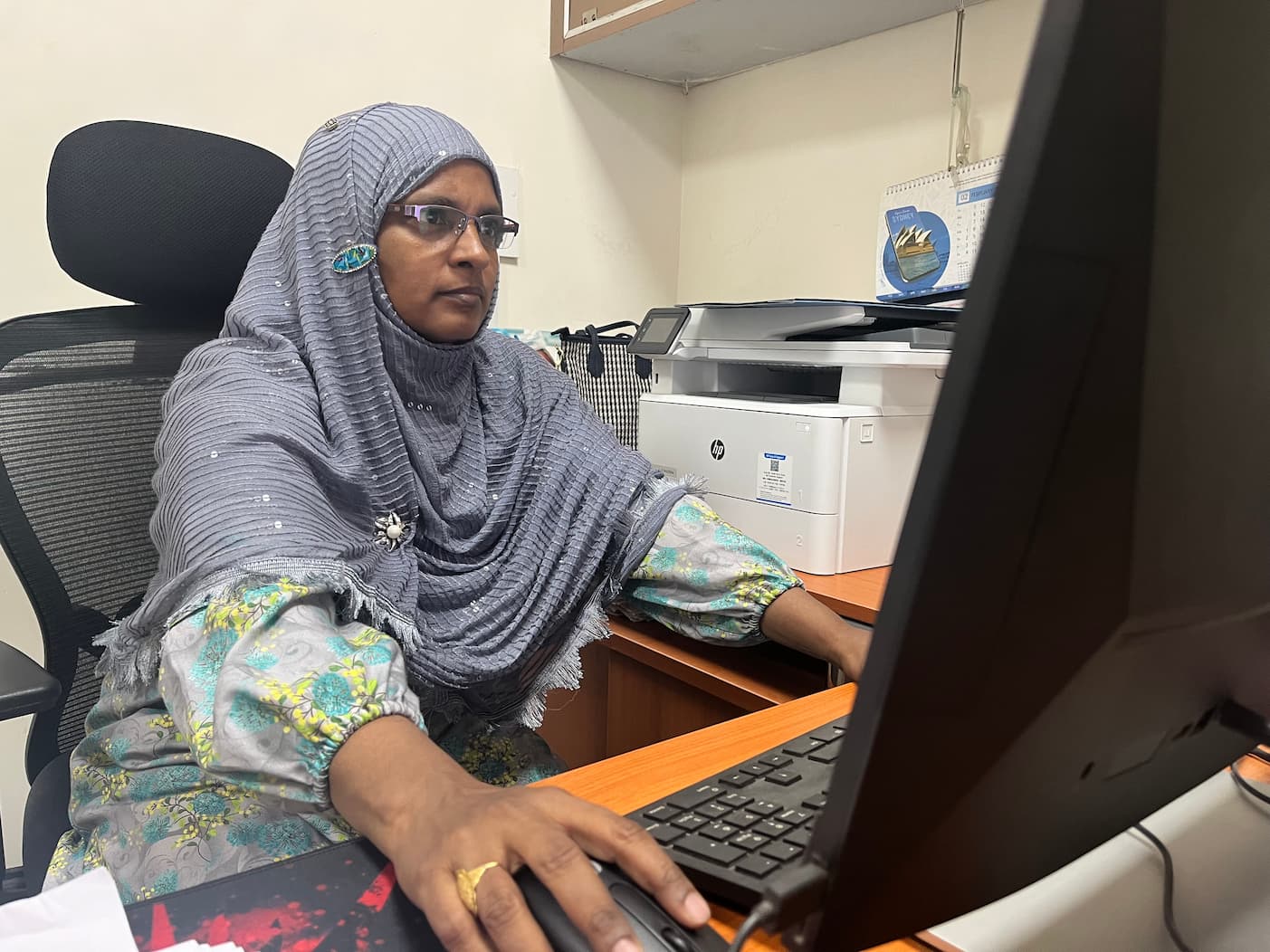 Dr Habib set up and heads the Aerosol Research and Characterization Laboratory at IIT Delhi
She also set up and heads the Aerosol Research and Characterization Laboratory at IIT Delhi, which undertakes cutting-edge research on sources of aerosols and their impacts on human health. "We strive to fill up the significant gaps in our understanding of personal exposure to particulate matter [PM] in urban areas. This will assist policymakers to better measure the impacts and inform policy initiatives," she explains.
Dr Habib says only limited studies on PM have been conducted in India, and that too mostly at one or two locations. "None of them provide an overarching assessment of human exposure in an urban context — integrating a variety of typical exposures across a typical day, and being useful in comparing different types of exposures throughout a person's daily activity," she details.
Much of the work has been carried out as part of the Emissions Inventory Building Activity under the National Carbonaceous Aerosols Programme-Carbonaceous Aerosol Emissions, Source Apportionment and Climate Impacts (NCAP-COALESCE), a multi-institutional research and capacity building initiative funded by the Ministry of Environment, Forests and Climate Change. Dr Habib is the project incharge and coordinator in IIT Delhi for this programme.
"India does not have a uniform emissions inventory system [to measure total emissions from each pollutant from each sector]. The work under NCAP-COALESCE aims at equipping the Ministry of Environment with the right knowledge to aid sound decision-making on pollution policy," she says.  
To that end, Dr Habib and a team of researchers have developed a Versatile Source Sampling System (VS3), which will measure emissions and help monitor pollutants. The compact unit allows air to be drawn through a preweighed filter at a known rate, thus collecting particles in the air on its surface. The filter is weighed again to determine the mass of particles collected, and by dividing the mass by the total volume of air, the particle concentrations can be measured.
In comparison with other air monitoring equipment, VS3 is more sophisticated, sensitive and capable of measuring emissions, particularly small particulate matter, from a variety of sources such as residential cooking stove, open biomass burning, brick kilns and vehicles. While the technology was developed in IIT Delhi, Dr Habib says it is being used across NCAP-COALESCE partner institutions to understand complexities related to carbonaceous aerosols.
Challenging the traditional mindset
By her own admission, Dr Habib's journey into the scientific world was not easy. "My father was a telephone operator, and my mother a primary school teacher. I am one of the eight siblings. We did not have luxuries, but my parents, especially my father, prioritised our education," she says.
Her parents were strict about school, but their expectations relaxed a bit when time for enrolling in college arrived. "There were people in my family who were like, ladkiyon ko zyada padhane ki zaroorat nai hai [there is no need to educate girls much]. At one point, my father also contemplated the idea of my marriage after BSc," she says.
"They expected my brothers to do engineering, and thought I should do a science degree and start preparing for IAS. But I felt that my brother was more admired by my parents because he was inclined towards engineering. He is 10 minutes older than me, and I thought to myself, if he can do it, why not me?" she adds.  
With a little help from her brother, she managed to convince her parents to study engineering. Later, she gained admission to Bachelors of Engineering at the National Institute of Technology, Raipur. Subsequently, she pursued MTech in environmental engineering from Visvesvaraya National Institute of Technology, Nagpur. 
Dr Habib believes destiny defined the trajectory of her career. "I was contemplating about PhD, when a junior directed me to a vacancy at IIT Bombay. I managed to apply just in time," she says.
There were only two vacancies, and on account of a particularly gruelling panel interview, she recalls putting down her chances of selection as next to nil. However, she got selected. Her PhD mentor was Chandra Venkatraman, a Professor of Chemical Engineering and Climate Studies at IIT Bombay, who Dr Habib says "changed her way of thinking".
"I was very shy and conventional. I remember telling her that I had never travelled alone. I told her I am not the girl who can go out and measure pollution," she recalls. Venkatraman laid her apprehensions to rest, and Dr Habib eventually joined her mentor to work on a project analysing emissions from residential fuel sources. 
The five years at IIT Bombay groomed Dr Habib to become the scientist she is today.
"I remember I started work in January and she immediately put my name up for speaking at an international conference in October. I was from a Hindi medium background, and did not even know English! She taught me to make my first PowerPoint presentation and my first Excel sheet. She taught me not only science, but also communication. Whatever I am today, it is because of her," says Dr Habib.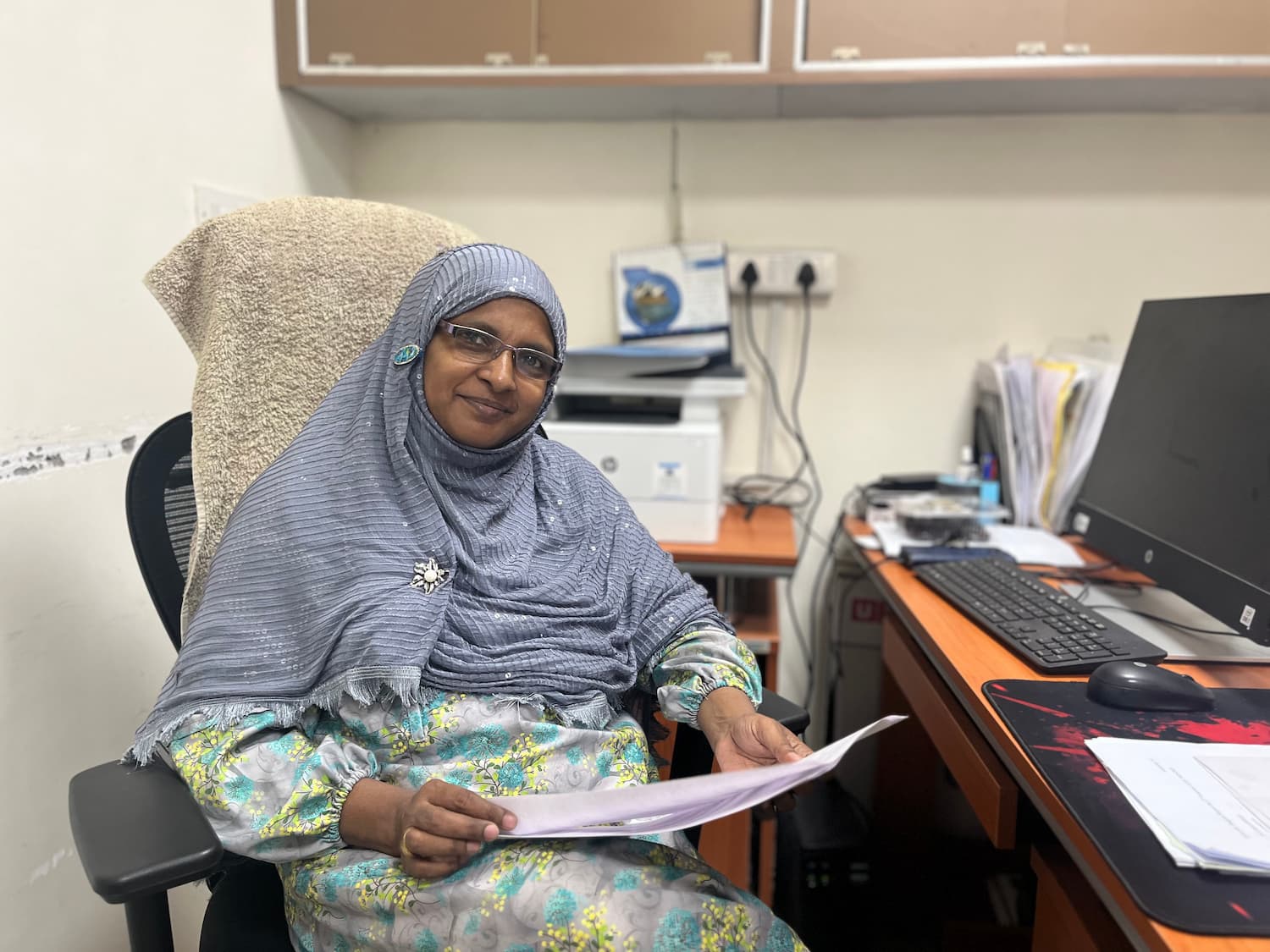 Dr Habib's earliest memories revolve around working with a large group to identify carcinogenic compounds present in emissions generated from burning crop waste in rural India
Her earliest memories revolve around working with a large group to identify carcinogenic compounds present in emissions generated from burning crop waste in rural India. "I learnt a lot from this group about how to collect samples, what kind of machines to use and how to use them," she says. This was soon followed by her first international trip to France, where she got to work with Olivier Boucher, Director of Research, French National Centre for Scientific Research. 
The coursework was demanding, and added to that was the pressure to get married. "I think the rush to get women married is also why a large number of them end up dropping out of PhDs or giving up their careers," she adds. After consulting Prof Venkatraman, Dr Habib decided to get married only after finishing her PhD, a promise she ended up keeping. 
The rigours of research eventually got to her and she remembers a point in her PhD when she became depressed. Her time at the University of Illinois, and then University of San Diego, for postdoctoral work, worsened things. "I felt lonely during my US stint, but rediscovered myself after frequenting a mosque based on a colleague's advice," she says.

Entry into academic sphere
In June 2008, Dr Habib joined IIT Delhi as an assistant professor. In November the same year, she got married.She was regularised in her post in 2010, and promoted as an associate professor in 2018. In March this year, she became a professor.
In the last 15 years, she has provided valuable data that helps understand air pollution better. For example, her team measured the impact of PM 10 and 2.5 particle concentration on mortality rates to assess that the numbers attributable to PM 2.5 particle concentration in Ghaziabad was 70% higher than Delhi.
"Exposure to PM has been recognised as a well known human health risk factor, however, its quantification for various regions, including India, is still not well established. In the last few years, we have undertaken many studies to help quantify this data by studying the impact of pollutants on different organs, including heart and lungs, as well as different demographic populations," she says.
With respect to Delhi's pollution problem, she says, "In the winters, we cannot stop talking about stubble burning in Punjab and Haryana. If you read the source apportionment papers from Delhi, you will find that pollution due to stubble burning lasts only a few days. The long-term problem that we should be solving is suspension of dust from roads. From a personal exposure perspective, vehicles account for 20 to 30% of PM 2.5 concentration," she says.
She believes having a policy on effectively managing crop waste is the need of the hour. "In a paper we recently submitted to Nature, we discovered that despite the Pradhan Mantri Ujjwala Yojana, a majority of rural households still use fuel dung for energy. If they use crop waste for biogas generation in addition to cow dung, there is no need of pushing LPG down their throats. It will cost less also," she adds. 
Dr Habib thinks funding needs should be simplified and freed from the shackles of bureaucracy for the research to contribute more effectively to policy.  Also, India should follow an integrated approach and make the data publicly available. "What we need is a network programme that brings scientists under one umbrella, gives them standard equipment, procedure and a common goal," she says. 
"Source apportionment studies are being done in India by state Pollution Control Pollution Boards (PCBs) and Central PCB in non-attainment cities,  but there is no  national network. Every state is following its own rules — so methodologies, data analysis and data curation methods are different. Therefore, you cannot compare data from two cities," she adds.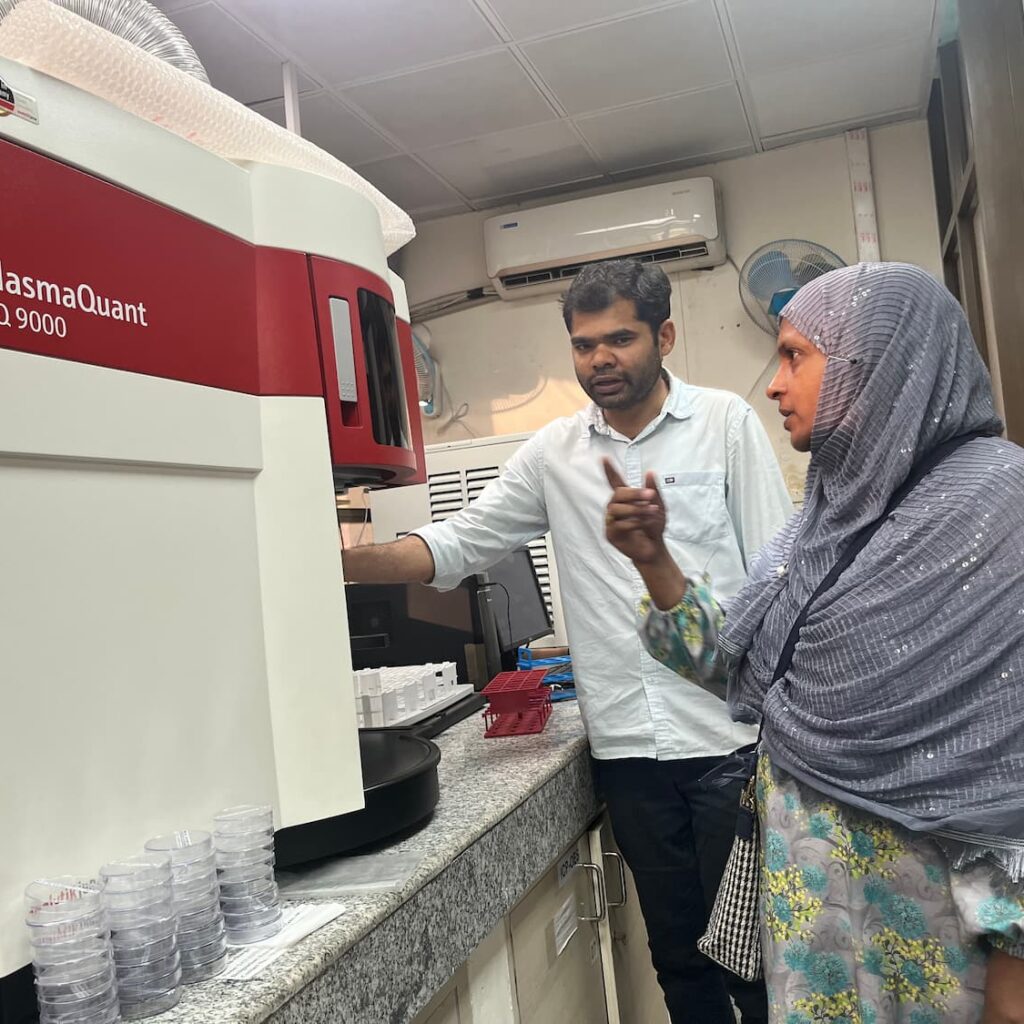 At present, Dr Habib's focus is on setting up a state-of-the-art laboratory where all kinds of devices related to air pollution safety and monitoring can be evaluated for their performance
State-of-the-art laboratory
At present, Dr Habib's focus is on setting up a state-of-the-art laboratory where all kinds of devices related to air pollution safety (like air purifiers, masks) and monitoring can be evaluated for their performance. "We have just received a grant from the Department of Science and Technology under SATHI [Sophisticated Analytical and Technical Help Institutes]. The laboratory will be developed at IIT Delhi's Sonipat campus. At present, gate number 3 of IIT Delhi has such a facility," she says. 
Dr Habib swears by the support of her husband, her 13-year-old son and 11-year-old daughter. "There are creches and day care centres on campus now, but they were not available when I had children. I do not think I would have been able to manage it all without my husband," she says.
She believes that for more girls to study sciences and mathematics in India, discrimination needs to end. "When you put differences in their minds from the beginning, they start believing they are weak," she says, adding that true equality can be gauged from the representation women receive. "I am still the only woman in the room in most conferences. This needs to change."
"I never thought I would be able to do this. I had this epiphany a couple of times that I wanted to be a scientist, but the guidance came from somewhere, somehow. It was all god's plan I say, because I never planned this," she sums up.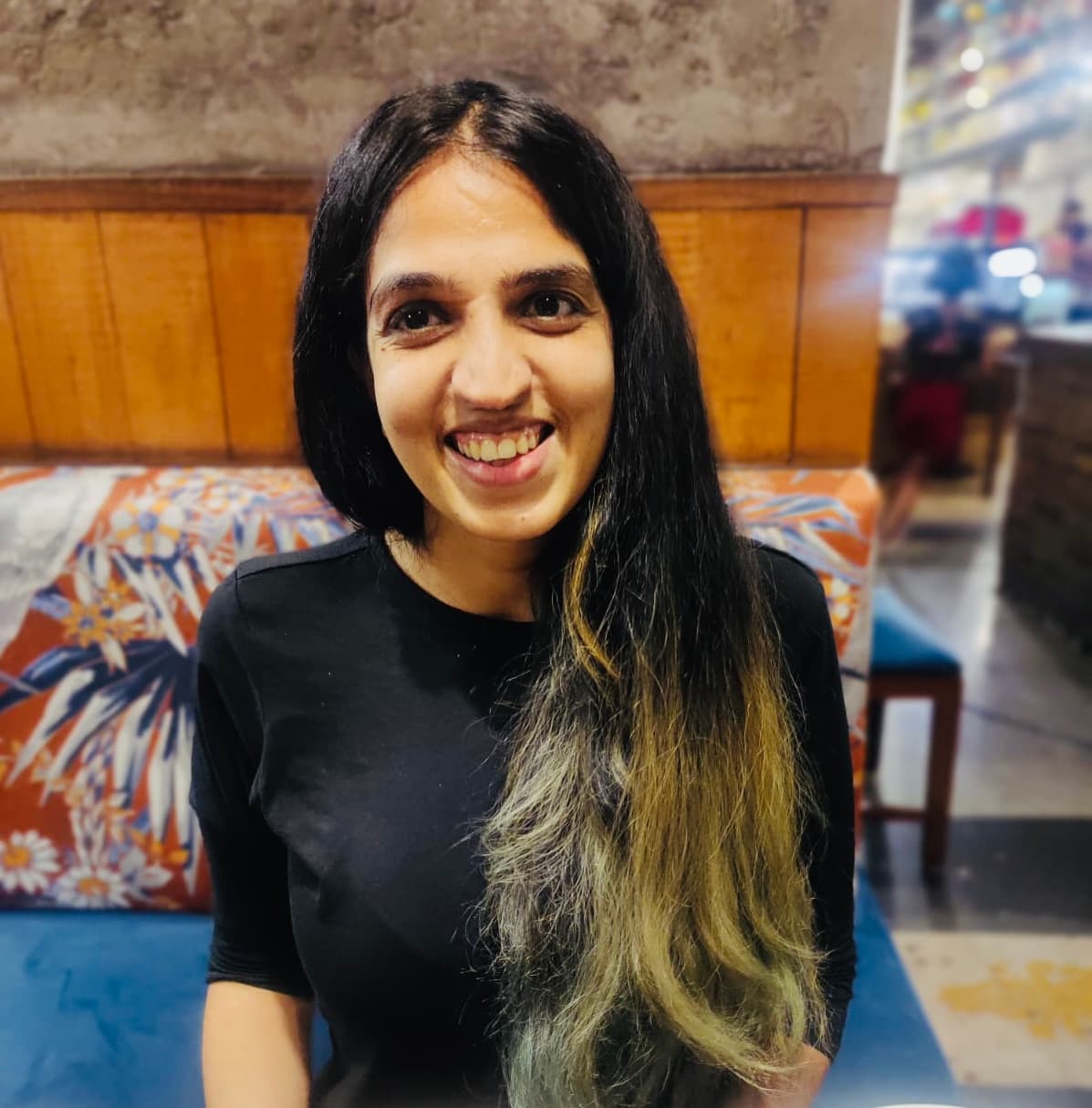 Shikha Sharma is an independent journalist and photographer based out of New Delhi. She reports on women's issues, climate change and development. Last year, an article she wrote about the invisibility of migrant women in India, as part of a development journalism fellowship, won the Laadli Media Award for gender-sensitive reporting. She is passionate about storytelling and hopes to highlight stories of underrepresented communities through her work.