Posted on 5th December 2022
Space for all is Sakshi Sharma's motto in life
The 26-year-old science communicator helps people see space science in a new light by simplifying complex jargon, besides promoting gender inclusivity at the next human frontier.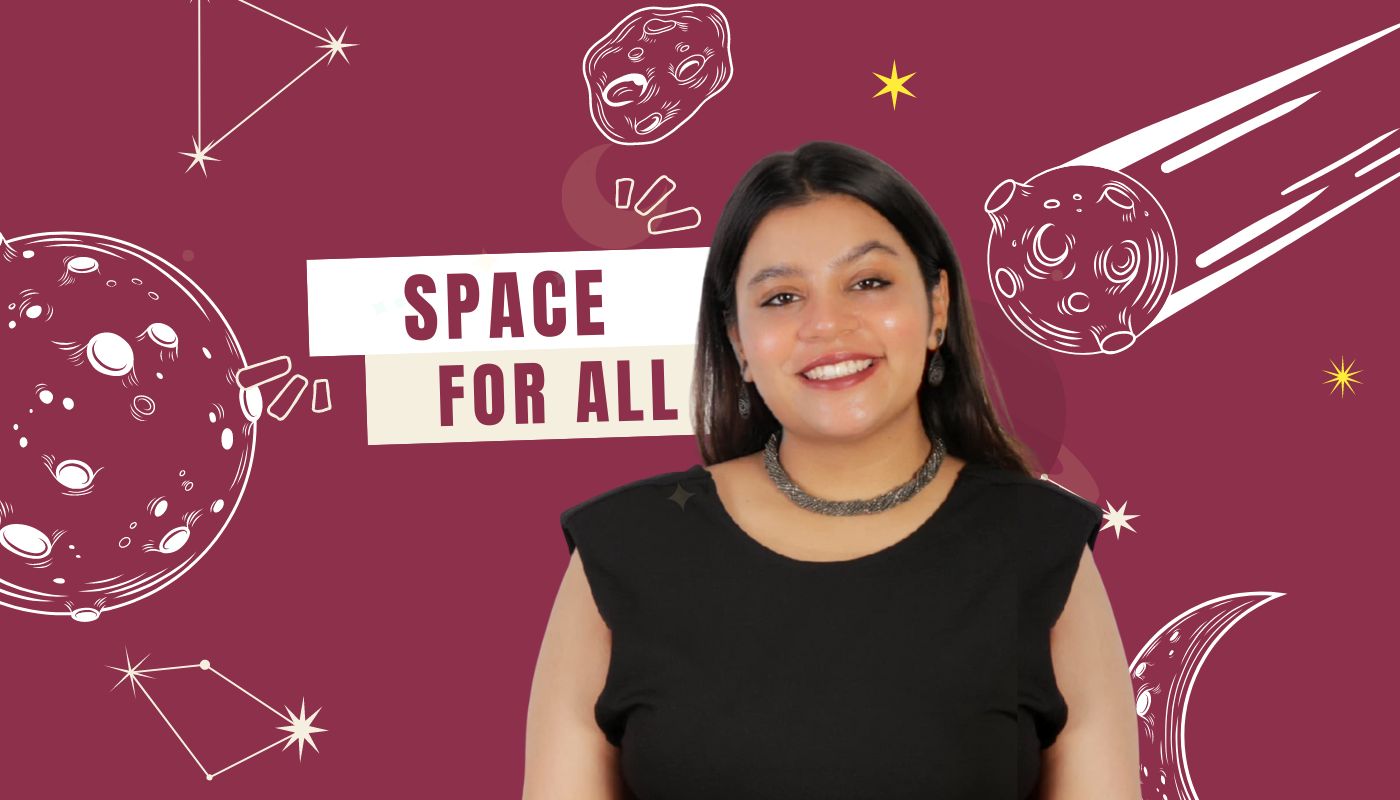 "I am ashamed that even a few years ago, I had no idea about Indian scientists. And for the longest time, many of my role models had been men. I did not have many women to look up to and think 'I want to be like that!'…"
Right from her childhood, Sakshi Sharma had a penchant for explaining science concepts. Therefore, it was hardly a matter of surprise when she chose science communication as a career.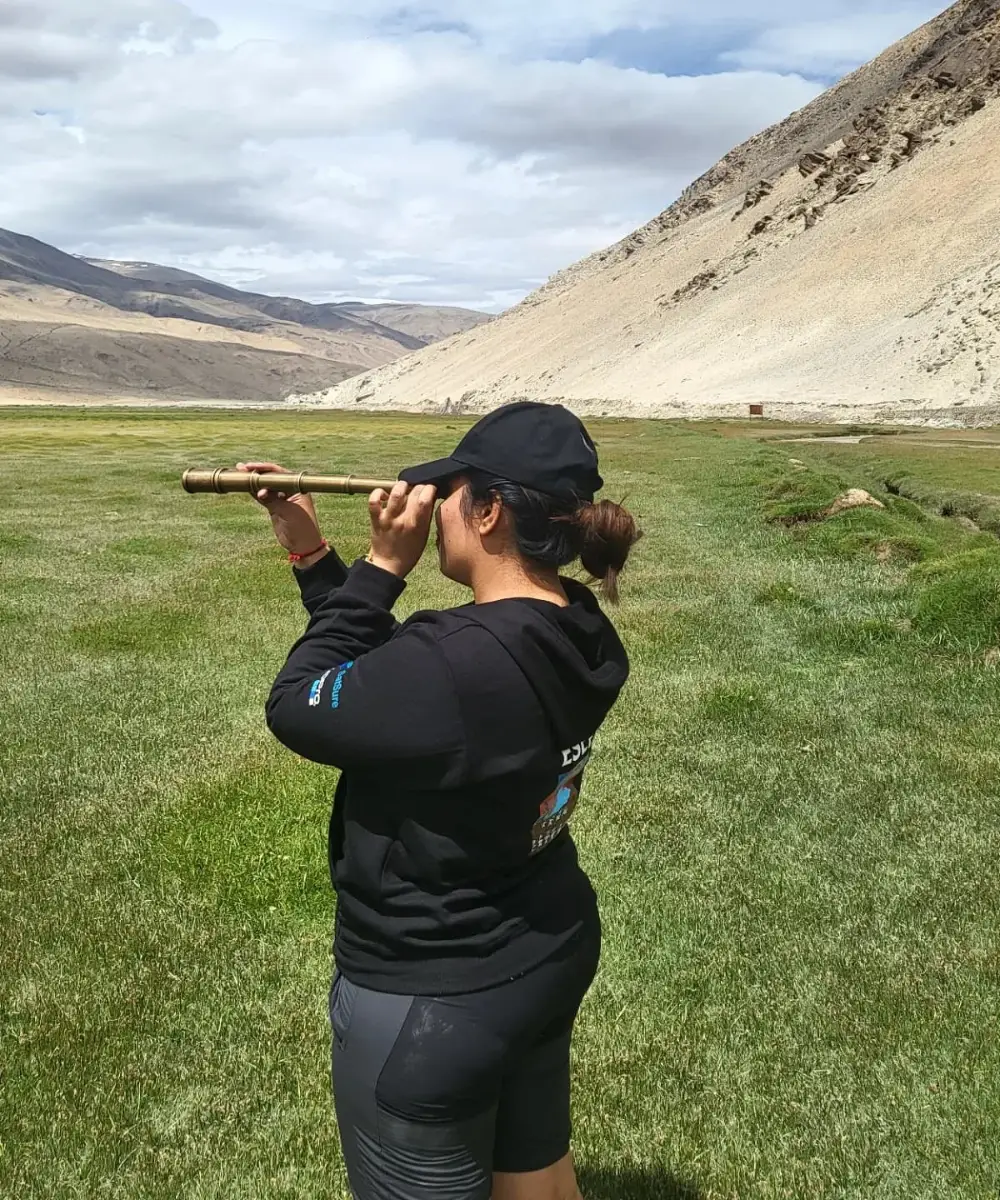 As a child, Sharma sensed that girls around her "did not relate to or speak about science as if it was an unattainable topic" when she realised it's important to break this barrier.
After working on several projects aimed at making the subject comprehensible to the public, and the arena gender inclusive, Sharma (26) is now part of a one-of-its-kind global media company that is all about space. Simplifying the complex technical jargon around space science, projects and collaborations is very much a part of her work here.
Space Hero is a reality TV show scheduled to be aired next year, with a global casting of 24 contestants. The company has signed an agreement with a well-known agency and a private spaceflight company to give away the biggest prize ever imagined: a ticket to Orbital Space! The show will maintain gender parity, with an equal number of candidates participating from emerging and developed countries.
Sharma expects that the app will be announced by mid-next year inviting applications. Millions are likely to apply from across the globe, especially as there are only two eligibility criteria — the applicant should be aged above 18 years and should be fluent in English. 
Slated to be released on major OTT platforms (no names confirmed yet), Space Hero will give its audiences a near-real-time view of how these millions of applications will be whittled down to 24 and then one. After a few months of training to be an 'astronaut', the selected person will be launched into space sometime in 2024, she says. 
"The first challenge would be to convince people that this is real. Then comes the task to get them to believe in themselves to apply for it," she laughs. "The whole point of Space Hero is to democratise space, to prepare us to become a multi-planetary species. So we really are not looking for people with just a scientific or military background."
As far as maintaining gender and racial parity is concerned, she feels "the brown woman is going to get the most resistance for contesting in a show like this."
Sharma is sure that given the pace at which the space industry has been growing over the last few years, more people will be encouraged to apply, or to simply watch the show. "It is a very hot-topic kind of industry because of the kind of money that is being invested and the people, say Elon Musk and Jeff Bezos, who are associated with it."
She agrees that space science is a great hook to get young people interested in all the many fields related to it — medicine, geology, physics and engineering.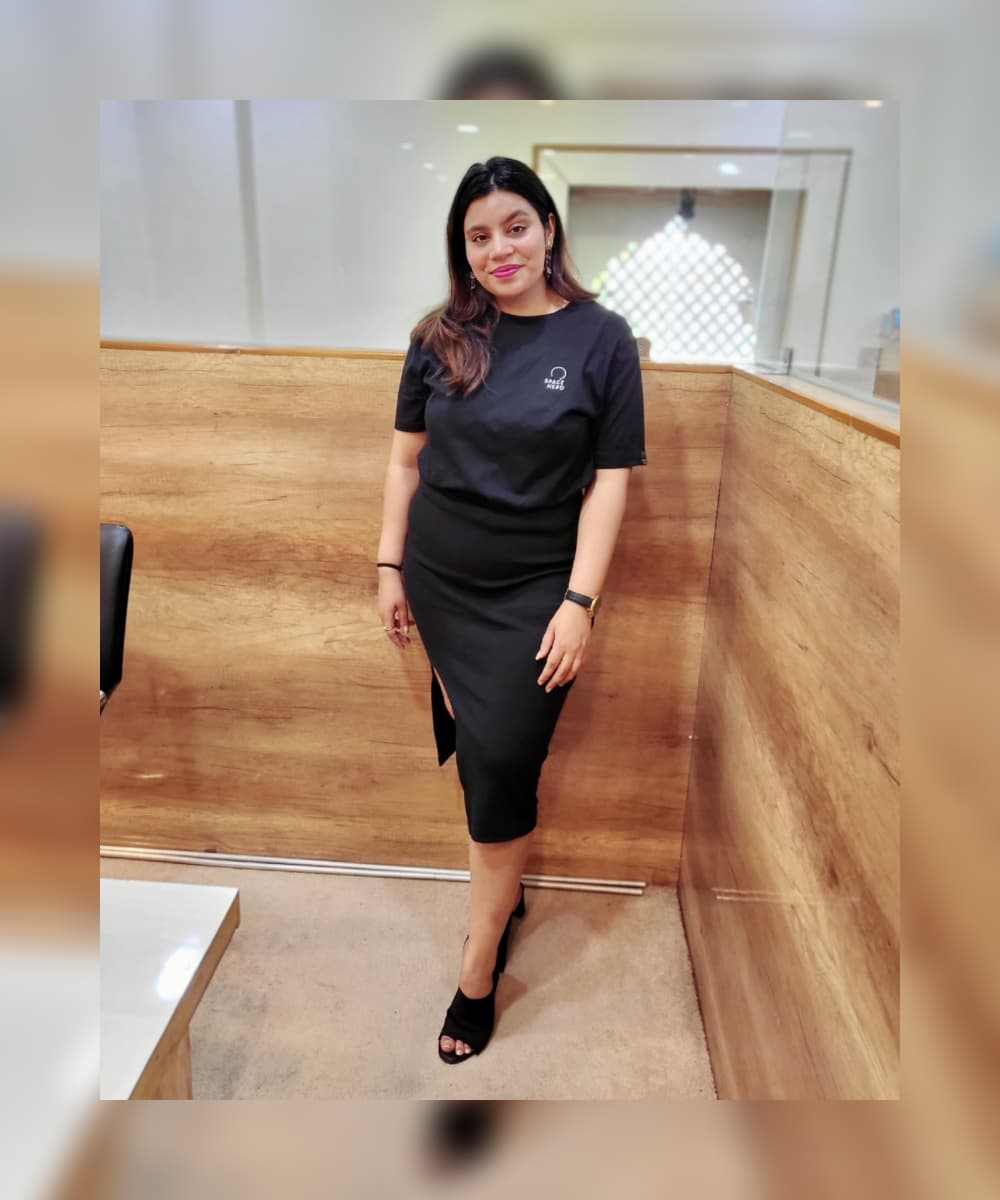 Sharma advocates for women to support other women by telling your own story—one that can make anyone feel that they are capable too.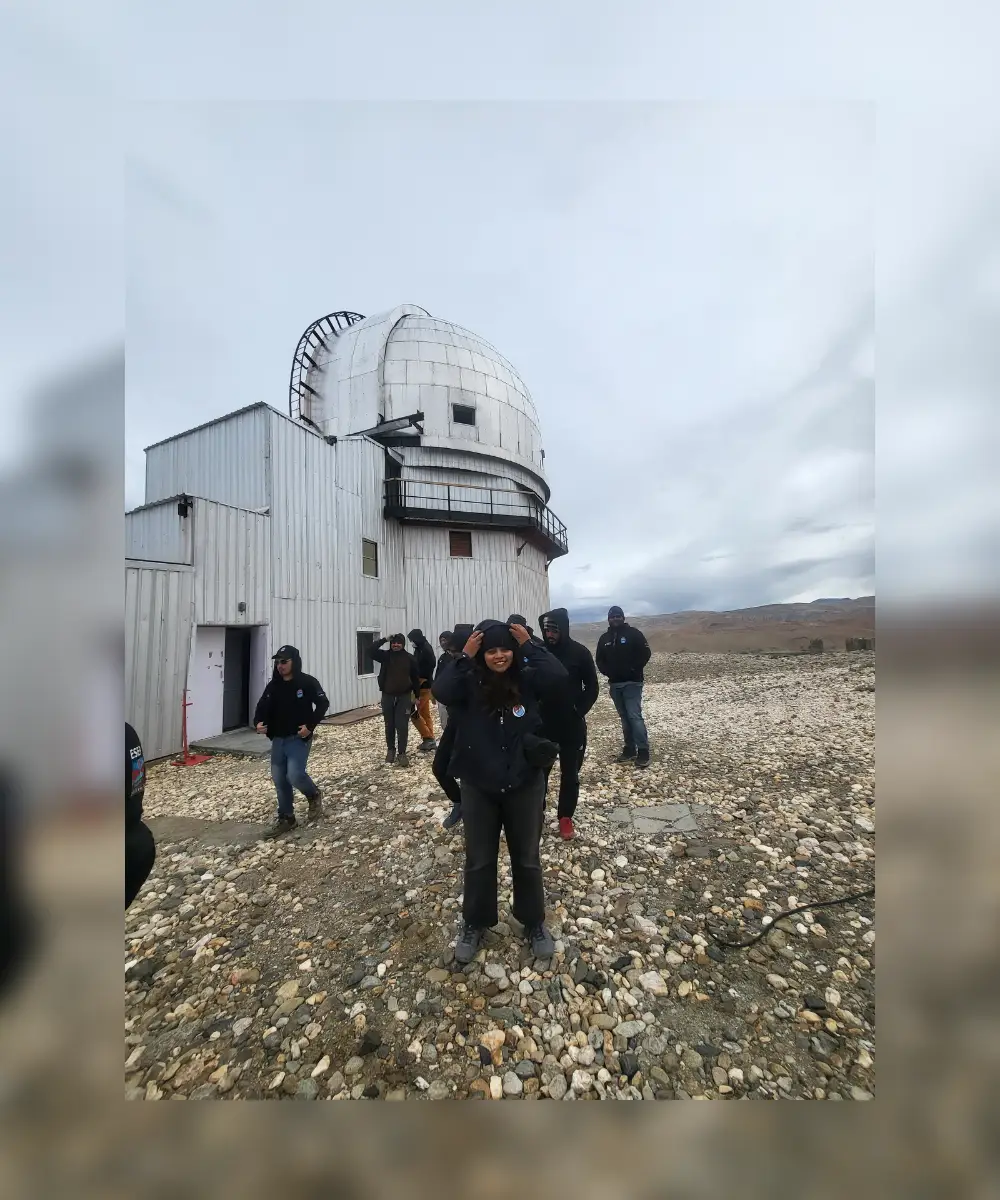 Sakshi at the Indian Astronomical Observatory, Hanle, a high-altitude astronomy station. It is situated in the Western Himalayas at an elevation of 4,500 meters. The IAO is one of the world's highest located sites for optical, infrared and gamma-ray telescopes.
From desert to ocean to space
Sharma's choices for advancing her career have been very different from the beginning itself. She completed BSc Physics from JECRC University, and pursued her postgraduation in science communication, a lesser-known subject of study, from the University of Western Australia. In between, she also worked as an ISRO volunteer.
She always looks out for odd factors and works on them to promote inclusivity. She interned at OceanWorks UWA, a future lab model that brings together a community of industry professionals, researchers and students to brainstorm on the current problems in offshore engineering.
"Only a handful of women took up a career in offshore engineering as it required them to be away in the ocean for long periods of time. I felt that shedding some light on this field would attract more women to it."
According to Sharma, the barriers for women in offshore engineering were the distance involved and the lack of awareness around the subject.
Following this, hosting an online global space summit of the Space Development Nexus (SDNx) in July 2020 was one of the highlights in her journey as a science communicator. A global space education and research platform based in India, SDNx helped her connect to the space industry, besides interacting with important voices from across the globe on how to make science more inclusive.
"During the weeklong summit, my job was to ask questions that made sure the people watching the summit understood what the panellists were talking about, be it novel science concepts or discoveries," Sharma explains.
Women in science for women in science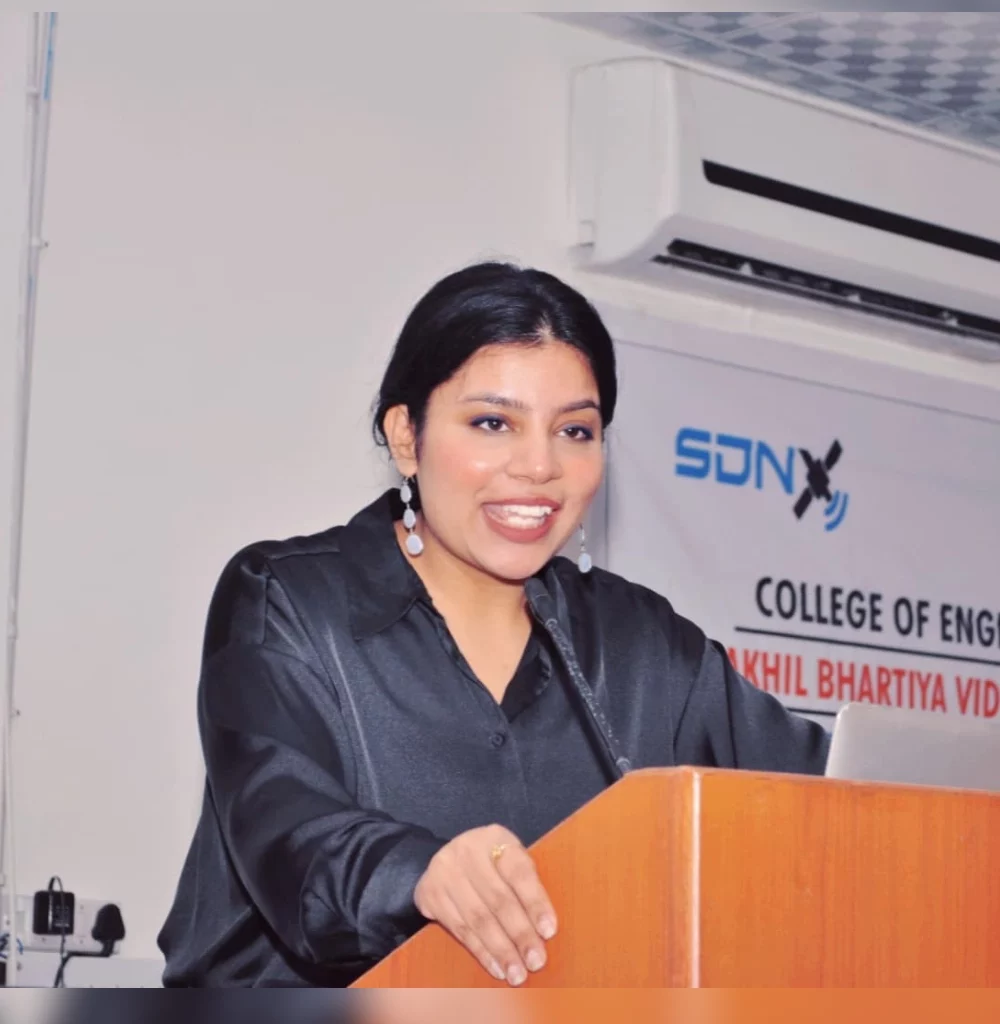 Sakshi at College Of Engineering Roorkee, where she hosted a space summit of the Space Development Nexus. She interacted with people across the globe on how to make science more inclusive.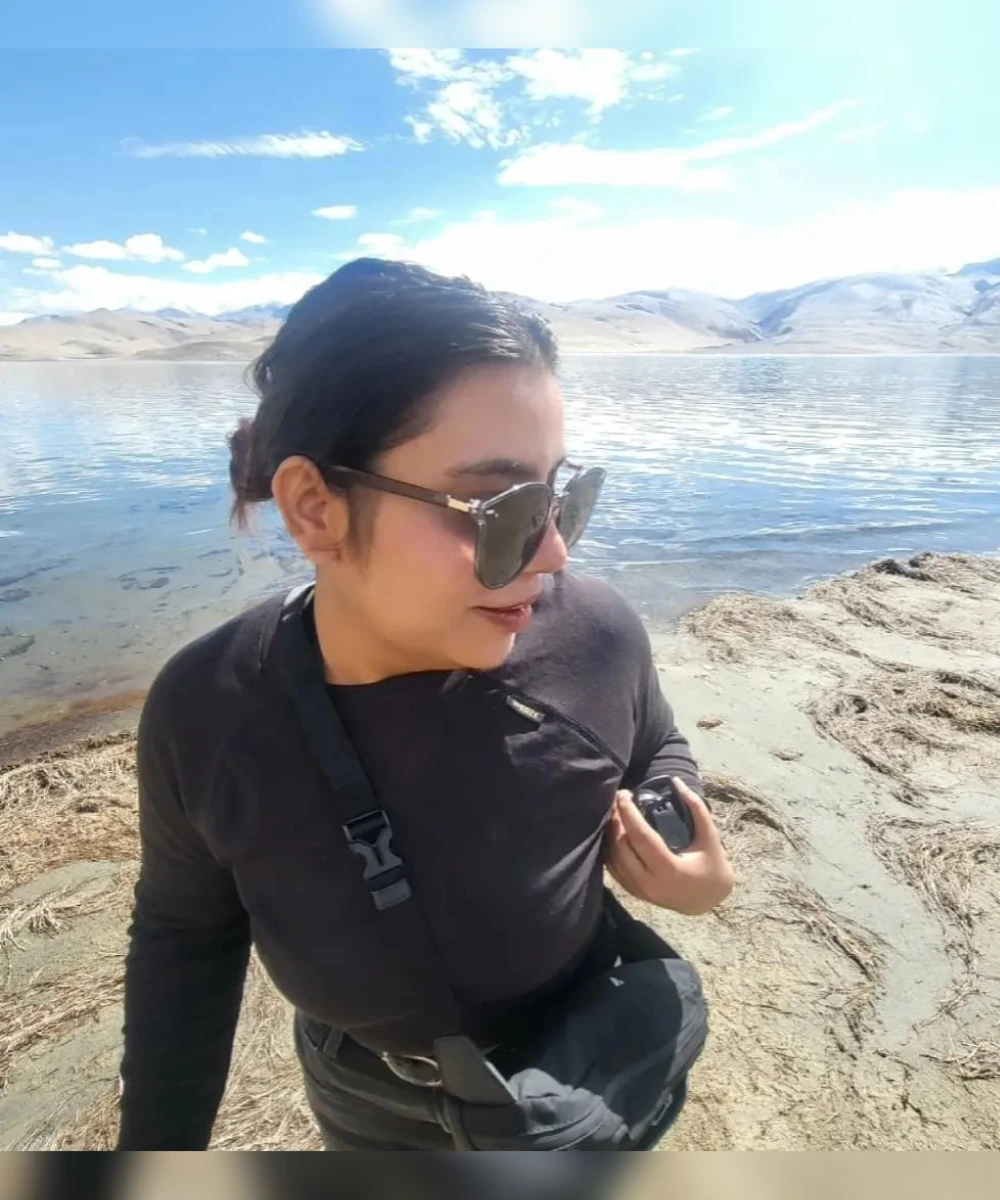 The science communicator owes her pursuit of an unconventional career to her privileged background and supportive family.
The science communicator acknowledges that she also comes from a privileged space. She always had the independence to choose her way of life and her parents were always supportive, even though her whole extended family were predominantly into business. Hence, it was a different journey for her.
"I know my family could afford the education fee, which can prove to be a hurdle for many others. This is where scholarship, awareness, government interventions and even science communicators can step in to contribute," Sharma says, hinting that she may eventually want to build opportunities for women in science.
While highlighting how family support goes a long way for women in STEM, Sharma also advocates the need for women to support other women in the field. "In my opinion, the best way to bring more women into fields where they are low in numbers is to talk about your own story. A good story can make anyone feel that they are capable too, and can help them explore their passion without mental barriers."
The media also has a big role to play. "We are not telling people what our scientists are doing. I am ashamed that even a few years ago, I had no idea about even Indian scientists. And for the longest time, many of my role models had been men. I did not have many women to look up to and think 'I want to be like that!' There were one or two, for example Shawna Pandya."
Sharma still remembers reading about Pandya, an astronaut candidate at Project PoSSUM (Polar Suborbital Science in the Upper Mesosphere), in her school days and thinking how cool she was — Pandya not only worked in the field of space medicine but was also into martial arts, sky diving and deep sea diving. "She had done so many things in life."
And imagine her surprise when she heard that Pandya was to hold the next presentation, while attending an orientation programme held by Space Hero before she officially joined them.  "For me, it was a big moment. I had googled all about this woman a few years ago, and there she was, sitting in front of me!"
"I knew right away that I was in the right place."